Release date: February, 2021
Author(s): Alexey Drozdovskiy
Language: English, Arabic
Your story is an opportunity for change.
This tool is meant to raise youth voices across the muslim world and invite them to share their stories of vulnerability, of action or pieces of arts with the world. The Story map is to showcase the diversity and the connections between the Ummah, inspire each other and turn many voices into a narrative power.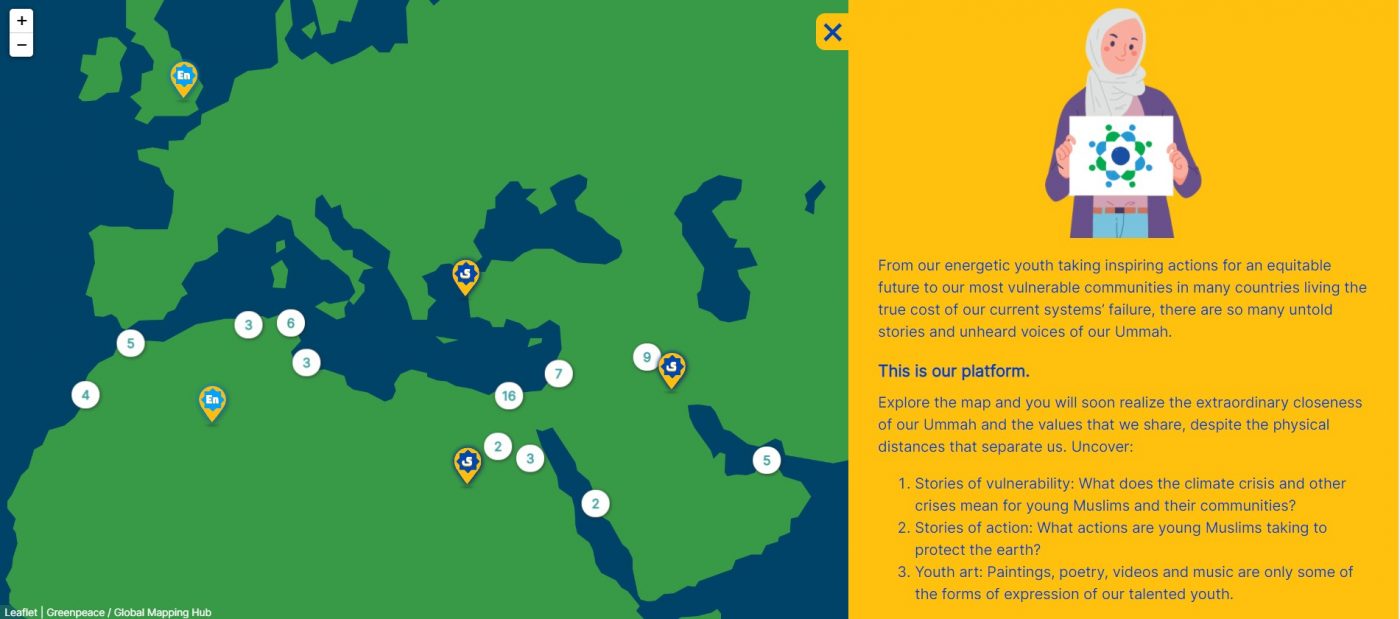 Explore the map and uncover:
Stories of vulnerability: What does the climate crisis and other crises mean for young Muslims and their communities?
Stories of action: What actions are young Muslims taking to protect the earth?
Youth art: Paintings, poetry, videos and music are only some of the forms of expression of our talented youth.
We want the rest of the world to have a chance to read it, hear it, watch it and get inspired by it. Help us lift the voices of the movement, inspire change and celebrate the strength of diversity.
Visit Ummah for Earth to learn more about the project.